Happy Birthday Plusle! + Valeria
My boyrfriends (also my roomie♥) birthday was on friday, so in the week at school I've been drawing on this. It's his PVP-team.
He also helped me in getting Valeria... I just.. I can't micromanage at all. ; A ; Though, if I would have killed the first monsters faster, and not died to the 2nd boss' monster-spawn, I could've done it.
Trivia about Valeria, highlight to view:
[Story spoiler]
She's the twin-sister of princess Gabriela. Lyndon said something about Gabriela being chosen for next queen, but the Queen-mother still gave Valeria a name out of sympathy. Valeria was then sent to Prison de Joaquin, which is why Lyndon had, in previous quests, opposed you and your family in entering the place.
[/end spiler]
Now, have some screens of her!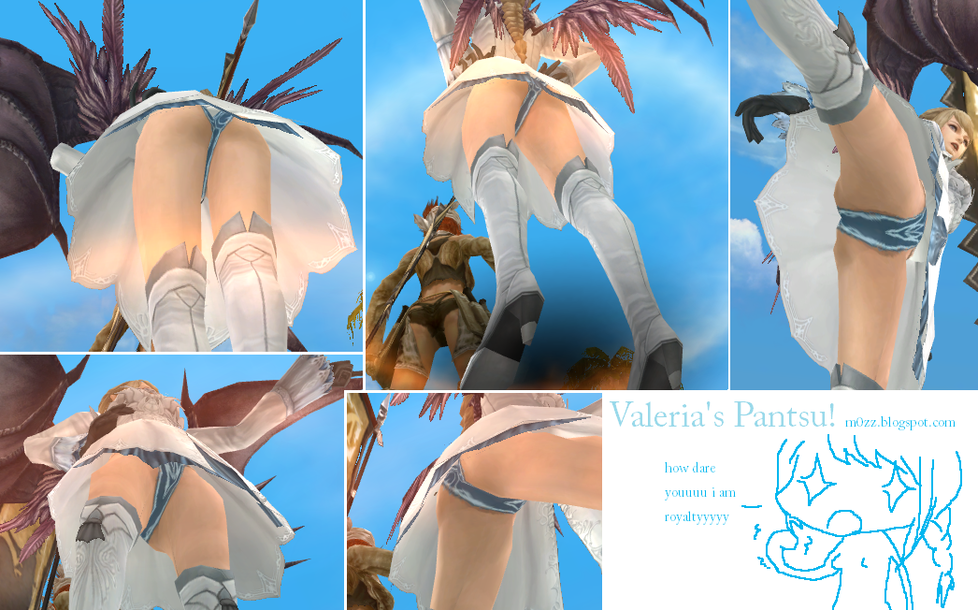 L-lol kidding, I'll post a proper one soon ;;;;
Hellena's Circus of Fate, nov 2010
This months costume-
update
includes:
Edward:
Bristian Colonel costume & wig
Baihu:
Gloriosa costume & wig
Grace:
Ixia costume & hat
I've already bought Edward's and Baihu's sets! Ed's hair from HCoF, the rest with vis. While playing to get the tokens, I got a Gold Token. Right after Asoka was removed... Just my luck. Well, now that I have two, I'll save them for some nice update!
Rozaaz (left) is now pimp'd out!! Posing with the sparkly seller!
Reflections
To be honest, I never even thought I'd get to veteran when I first started GE, let alone
ever
touch any ELN. My biggest goal was getting to 72 and recruiting Viki. I guess that was a ridiculous thought of mine, since the only gaming I am good at are MMORPG (Reached high-tier in GE, Rohan and FlyFF), RPGS (Persona, SMT, FF) and puzzlegames (tetris, pop-a-bubble etc).
Well I'm glad I've gotten this far!