I almost didn't open the door when the mailman rang, I'm ill an just wanted to rest. But, I'm glad I did! Cause he had a nice box waiting for me: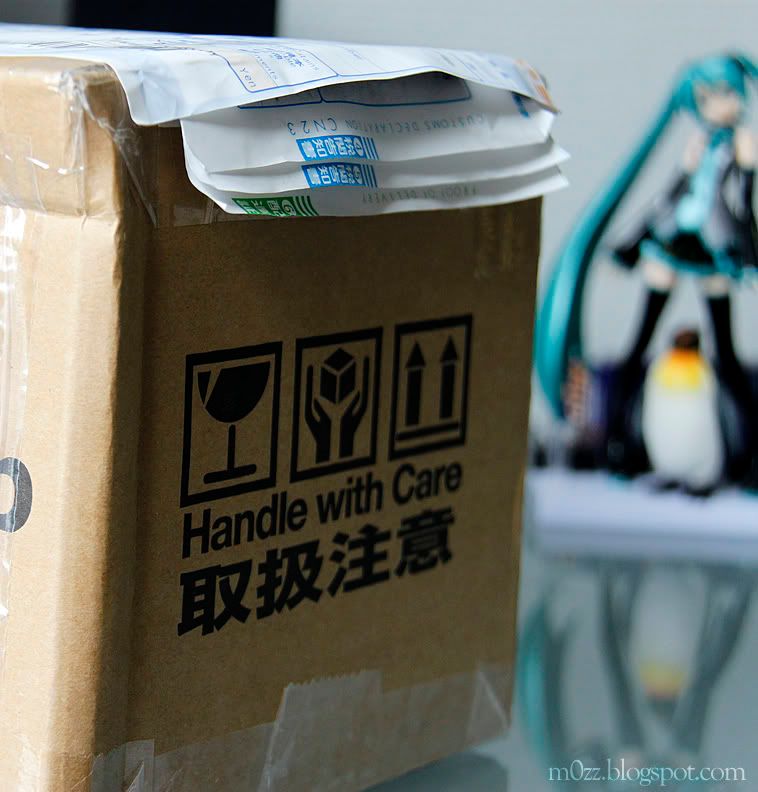 My goodness, even the box for these figma look awesome. So much detail!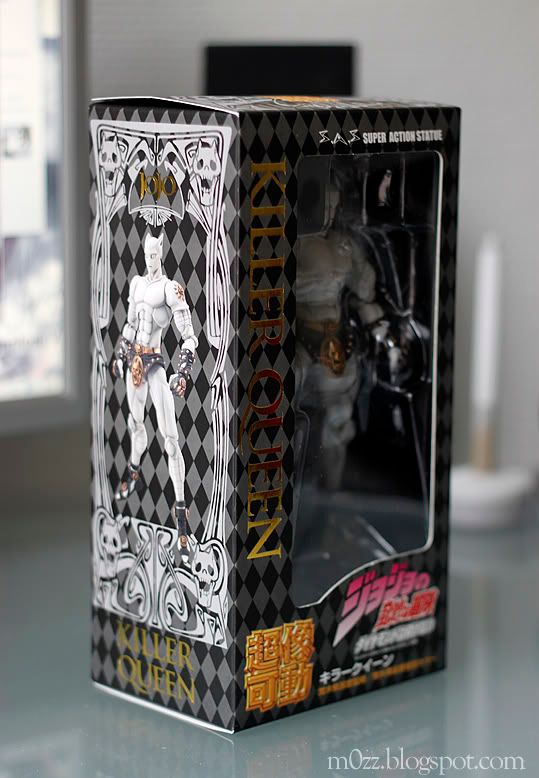 He's pretty hard to pose, at least compared to my other figma. Pretty stiff, and I don't dare open his stomach to insert Stray Cat.. But, he looks awesome nonetheless! Please enjoy a few pictures below that I took of him. For those of you interested in your own Killer Queen, please look
here
! He's still in 'green' status so grab him while you can.